Fruit of a superb work of marquetry and wooden veneer (walnut, cherry wood, blackened pearwood, sycamore), this Bureau plat is adorned on all sides with gilt bronze, rosettes of Louis XVI style, foliage and friezes of flowers.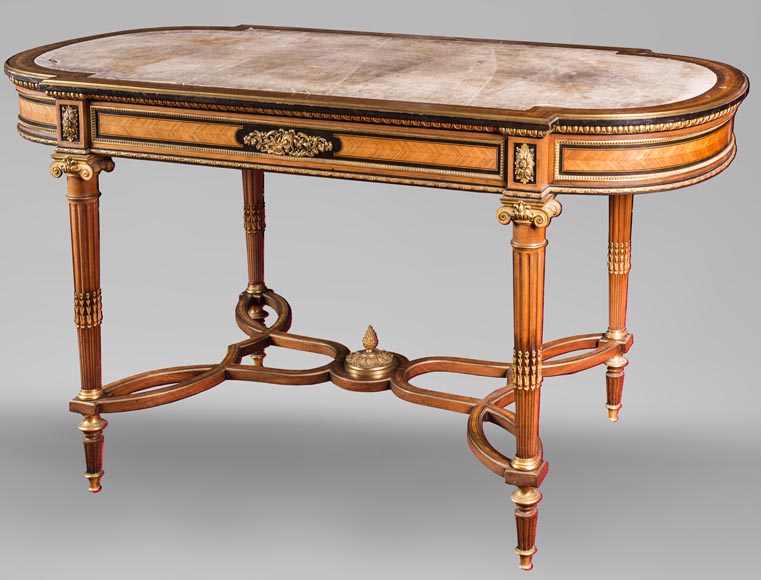 Stamped "H. FOURDINOIS" under the top of the bureau

Material : Walnut, cherry wood, cherry, blackened pearwood, sycamore

Localisation : France, circa 1870-1880
Dimensions : H :28" ¾, W : 55" ½, D :27" ½
Description
The desk rests on four toupie feet, which turn in the shape of tapered and fluted columns, topped with asparagus heads characteristical of the Louis XVI style, and capitals of the ionic order.
The gilt bronze ornaments of this flat desk are of a very high quality. The excellence of carving and gilding attest of a virtuoso work.
120 rue des Rosiers 93400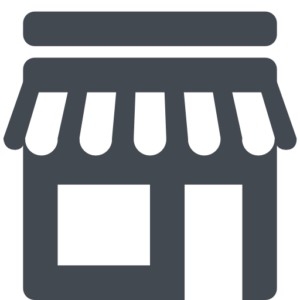 +33 (0)6 60 62 61 90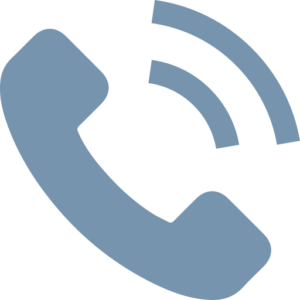 contact@marcmaison.com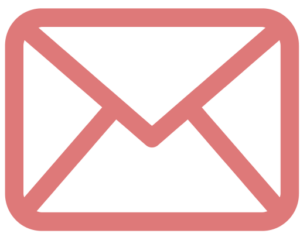 Copyright © Marc Maison | 2021
Politique de confidentialité